Talk to our brokers for any of your real estate transaction
With RE/MAX Platine's team of real estate brokers, you are sure to find a property for sale that's right for you; whether it is near Brossard, Longueuil, Candiac, Chambly, St-Constant, La Prairie or anywhere on the South Shore of Montreal. Since we hold more than 60% of the market share, you can be sure to find a property for sale or great buyers in Brossard, Candiac and Chambly. Our mission: to offer a completely personalized real estate service where you will be partnered with someone who has integrity, is thoughtful, professional, and who will work together with you.
Fill the questionnaire
Agencies in Brossard, Candiac, La Prairie and Saint-Constant
Buy a property on the South Shore
Our large inventory of homes, condominiums, income properties and commercial buildings for sale will meet your needs and budget. Our RE/MAX real estate agencies are located in the popular areas of Candiac, La Prairie, Brossard and Saint-Constant. We can guide you well through the process of buying and even selling a property.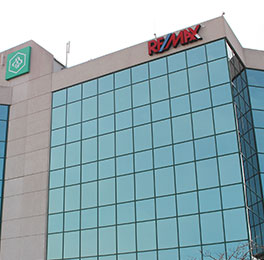 Brossard
La Prairie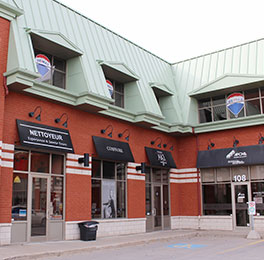 Candiac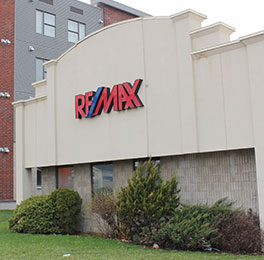 Saint-Constant
Buy or sell a house or commercial space with RE/MAX Platine
Our agency, thanks to his or her vast knowledge and extensive network of solid contacts on the South Shore of Montreal, will guarantee you a highly profitable real estate transaction. He or she will do everything necessary to make sure you come out the winner in your negotiations with the other party and that the sales contract will be impeccable. Your real estate broker on Montreal's South Shore is there to offer you unequaled peace of mind.
Sell your property with the experts
So, to work with a real estate broker on Montreal's South Shore in whom you can have complete confidence, get in touch with RE/MAX Platine right away. After all, we are the real estate agency that is the most sought after near St-Lambert and Brossard, which allows us to offer prestigious homes. Specialized in the residential, commercial and international sectors, we will be with you every step of the way during your housing project.
Join the Platine family
RE/MAX Platine, it is more than 200 real estate brokers on Montreal's South Shore. Offering an exclusive continual specialized training program, we can state with certainty that you will have access to the best service in Montreal, Longueuil and Candiac.

By choosing to work with us, you can rest assured that you will be helped by an agent who is impassioned and who will be entirely devoted to you and motivated by the need to exceed your expectations.
Read More
Discover RE/MAX exclusives programs
As part of the great RE/MAX banner, the RE/MAX Platine team of the South Shore is proud to be able to offer you the Integri-T and Tranquili-T programs. We work so that you are protected during the whole real estate transaction. Your RE/MAX broker works in your best interest to make this great project happen quickly and hassle-free.
The RE/MAX collection is exclusively intended for those interested in high-end properties.
Learn More

INVESTMENTS AND COMMERCIAL PROPERTIES
Visit the commercial section of our website to find the investment that's right for you.
Learn More
Our social involvement
RE/MAX Platine has been involved with Opération Enfant Soleil since 1995. To this day, RE/MAX Québec has raised more than $21.5 million to improve children's care, with nearly one million coming from our agency.
Learn More